A transportation training center is being established at Rutgers University in partnership with NJ Transit and the International Association of Public Transport (UITP).
The first UITP Regional Training Center (RTC) in North America, NJ Transit is sponsoring four training programs annually at Rutgers Center for Advanced Infrastructure and Transportation (CAIT). NJ Transit will also provide guest speakers for programs when possible and will leverage its experience as a leader in the delivery of public transportation throughout the area.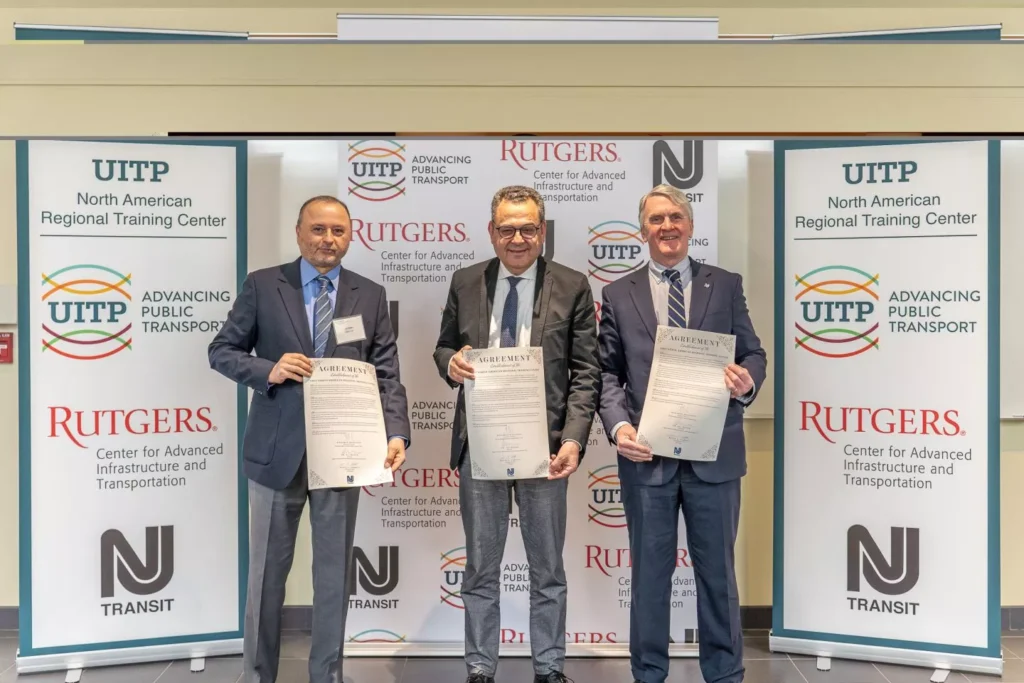 Aside from hosting the training sessions, CAIT at Rutgers will provide necessary logistics and administrative support and assist in the marketing of course.
"New Jersey residents will reap massive benefits from this newly forged partnership, which convenes NJ TRANSIT, New Jersey's premier state university, and a worldwide leader in sustainable public transportation," said Governor Phil Murphy.
"By hosting the first Regional Training Center on the continent, New Jersey will earn worldwide recognition as a North American transportation hub. Just as importantly, the establishment of the training center emphasizes our ongoing commitment to invest in the growth and development of our critical public transportation workforce," said Murphy.
The RTCs offer first-class transportation training through the establishment of uniform standards and best practices for all areas of sustainable transportation. Additionally, the training sessions will provide a worldwide network of data and catalogs of programs driving innovation within rail, bus and much more.
"NJ Transit has benefited greatly from its membership in UITP since 2018, which has given us access to industry best practices around the globe, as well as our strong, long-standing partnership with Rutgers CAIT," said NJ Transit President & CEO Kevin S. Corbett
The four training programs for 2023 are:
Public Transport Fundamentals for North America – July 2023
Electric Buses: Fleet & Infrastructure Planning, Operations and Maintenance for North America – September 2023
Rail Operations and Maintenance for North America – October 2023
Ticketing and Fare Management for North America – November 2023
For more information and links to the scheduled programs visit njtransit.com/uitp.