Celebrity brands are pumping profits into long struggling retail avenues like malls, complementing popular online shops with brick-and-mortar stores.
Household names like Kim Kardashian and Rhianna are just a handful of stars putting money behind physical retail storefronts and filling over 300,000 square feet of space in the U.S. since 2013.
Shopping malls have been stars' go-to, targeted by 76% of celebrity brands, according to "The Rise of Celebrity Retail: The Impact of Star Power on Retail Real Estate," according to a 35-page study by global commercial real estate firm JLL. 
Kim Kardashian's Skims and Rihanna's Fenty, with a combined valuation of $7 billion, are just two celebrity brands JLL studied that launched exclusively online and then pivoted to add brick-and-mortar stores.
JLL is a residential and commercial real estate services company managing 4.6 billion square feet in property and facilities.
See also: Consumer Confidence Hits Highest Level in 2 Years As Inflation Eases
Companies born from celebrity brands have a combined 7 billion followers on Instagram alone. Aside from Kardashian and Rhianna, the report points to a few others: 
 Goop by Gwyneth Paltrow

Fabletics by Kate Hudson

The Honest Company by Jessica Alba

Uncommon James by Kristin Cavallari

Billionaire Boys Club by Pharrell Williams.
Read more: Lyndhurst Yankees Slugger Anthony Rizzo Thanks Taylor Swift for Recent Rally
Kardashian's Skims launched a pop-up shop at Rockefeller Center and rolled out a store inside Saks Fifth Avenue in New York City. The brand hit a $4 billion valuation after a $270 million Series C funding round. Skims is seeking its first permanent location next year after raising $670 million to date. Its 2023 sales projections is $750 million.
"It's fascinating to see how the growth of this category coincided with the growth of e-commerce," said C. Ebere Anokute, national research manager for JLL.
"Even in the last two to three years, more than a third of these brands came out of COVID. With celebrities not being able to go on tour, not being able to go to movie sets, they were looking for other revenue streams and other things to do. And we were all at home on our phones scrolling, so it created this perfect storm for these brands to pop up and be able to thrive," C. Ebere Anokute added.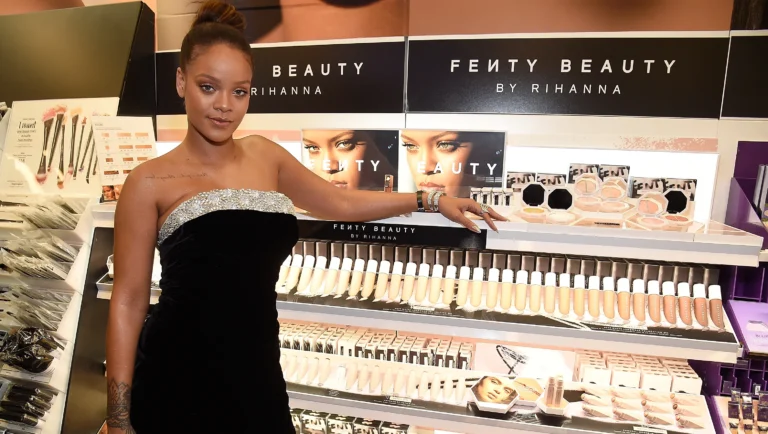 In a study conducted by JLL earlier this year, they found that over 60% of all celebrity brands were founded in the past six years and the numbers only appear to be trending upwards. One potential reason for this could be that celebrities saw less money coming in during the COVID-19 pandemic and viewed the brands as a way to increase their income. While the pandemic may now be over, the trend of celebrity brands has not faded as it has shown to be a legitimate and stable source of income for many.
In an interview with Axios, JLL's research manager of U.S. retail, C. Ebere Anokute stated, "We saw a lot of celebrities in the last three years especially start these brands while they were unable to go on tour or go on movie sets and looked for other ways to make money."
With celebrity brands occupying over 300,000 square feet of physical retail space and trends only showing that this number will increase, real estate firms such as JLL will be kept busy by celebrities looking to expand their business.